Report Launch | The 2022 Asia-Pacific SDG Partnership Thematic Report: Building Forward Together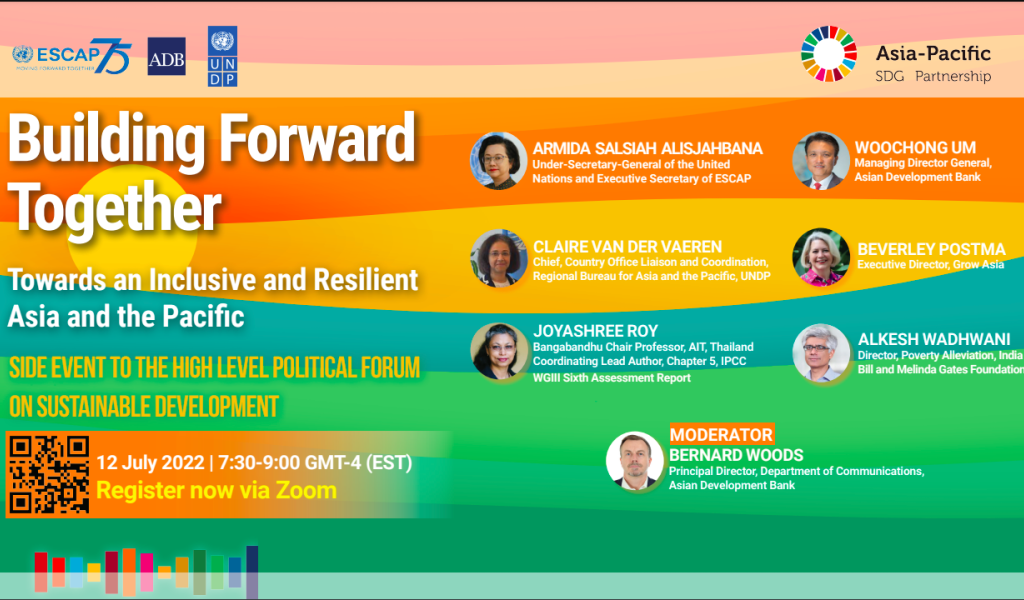 YouTube Link: https://www.youtube.com/watch?v=yW661Ks_cdw
The 2022 Asia-Pacific SDG Partnership Thematic Report "Building Forward Together - Towards an inclusive and resilient Asia and the Pacific" considers pandemic impacts on prospects for achieving the SDGs, and how countries have been responding to this complex and still evolving crisis.
Efforts to cope with and contain the pandemic have exposed—and magnified—deeply rooted vulnerabilities and inequalities in the region's economies and societies. Across the region there already are signs of a 'K-shaped' recovery marked by increasing divergence in economic and social outcomes within and between countries. When environmental degradation, increasing natural hazards and accelerating climate change are added to the mix, the risks to developing countries and poor and vulnerable populations are even greater. The report analyzes key factors that are shaping recovery prospects, including vaccination and access to diagnostics and therapeutics; social protection; digitalization; economic structure; environmental risks; and fiscal space. The region faces two intertwined challenges: making the recovery green, inclusive and just, while charting a new and transformative path toward building sustainable and resilient economies and societies that leaves no one behind.
A wealth of good practice has emerged to promote inclusive, empowering and environmentally sustainable recovery, but we must raise the ambition of these efforts without delay.  This launch event will bring a diverse panel of leaders from civil society, business, government and our three organizations to reflect on the insights and opportunities featured in the 2022 ESCAP ADB UNDP Asia Pacific SDG partnership report.