Recovery and Growth in Asia-Pacific in a Post-Pandemic World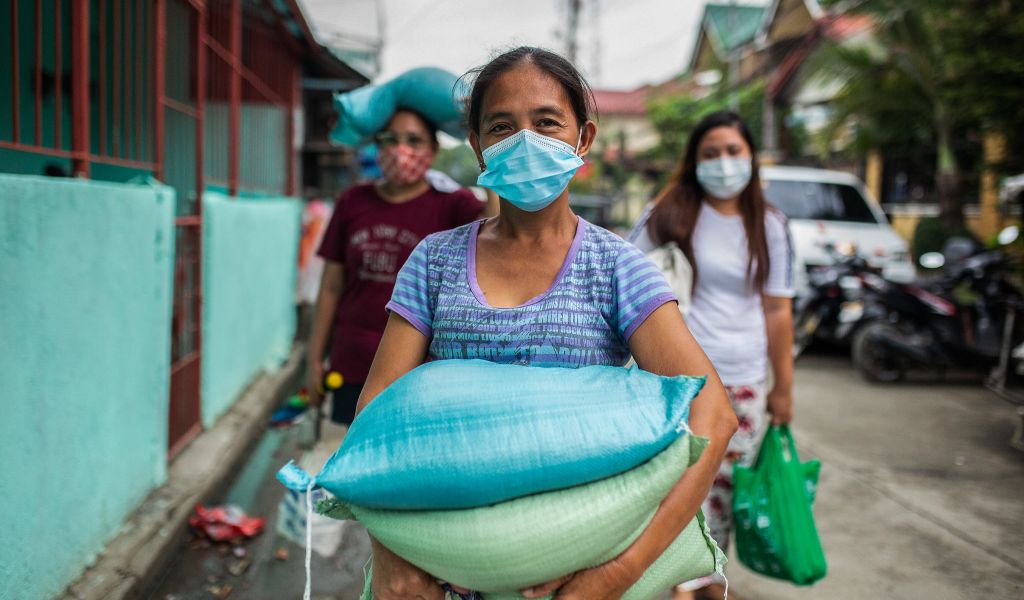 As governments, businesses and communities across Asia and the Pacific emerge from the challenges brought on by the COVID-19 pandemic, policymakers have a chance to define what a full recovery entails and commit to it. This presents an opportunity to couple economic growth with environmental sustainability and social progress. An assessment of recovery policies in place in developing countries in Asia and the Pacific suggest four overarching factors to achieve strong, inclusive, green and resilient recovery and growth. 
Supporting domestic economy and labour markets to bounce back 
At the height of the pandemic in 2020, virtually all economies in Asia and the Pacific contracted.1 Despite the dramatic decline in their economic bases, governments in the region responded with at least US$1.7 trillion2 in fiscal measures to help tide households and businesses through the worst effects of the pandemic and subsequent lockdowns.  
As countries pivot towards recovery, a rethink of economic fundamentals will be needed. Several Central Asian states pledged to reduce the role of the state in key sectors to stimulate growth and attract international investment, while other countries put in place various reform policies. This includes the need for universal, comprehensive and sustainable social protection systems and the strengthening of components that support emergency response capacities. In the summer of 2021, Mongolia introduced a voluntary social insurance programme targeted at herders to help protect them from occupational hazards and climate risks. Cooperatives were created that facilitated the use of non-cash payments in the form of livestock and raw materials for premiums.  
Working together to create stronger, more inclusive economies  
With the recovery firmly underway, this crucial period offers an unprecedented opportunity for countries in Asia and the Pacific to create stronger, better versions of their societies. Each individual has a role to play and governments in consultation with their citizens should reflect this in their plans to restart their economies and create inclusive and skilled workforces. Across countries, policymakers are defining and communicating inclusive vision statements of the future that account for the widest possible spectrum of the population: young people, returning migrants, informal sector workers, women and other marginal groups. From Armenia to Vanuatu, multiple examples of recent labour law reforms such as education and employment support for students and youth, and those  for persons with disabilities, make the case for the application of principles of fairness, equity, and justice in policy efforts to bring about inclusive growth for all. 
Consistent progress towards the goals of the 2030 Agenda and the Paris Agreement  
Aligning recovery measures with climate change mitigation is a crucial focal issue. The pandemic years coincided with the submission of new and updated nationally determined contributions (NDCs) in 2020-2021 which aimed for an acceleration towards carbon neutral energy systems and stronger commitments to a low-carbon future across the Asia-Pacific region. Cambodia, for example, passed a new investment law in October 2021, containing provisions on income tax exemptions and other incentives for green energy-related projects. At the heart of Fiji's 'blue' National Ocean Policy is the maintenance of a healthy ocean through an ecosystem-based management approach that will require coordination across different sectors of the country in the next stage of its development. In a region that currently accounts for nearly a third of global greenhouse gases and could see up to 7.5 million fall into climate-induced poverty by 20303, climate change poses the greatest challenge to the hard-won progress of countries in the region, but the measures above demonstrate possible ways to competitively secure a cleaner future 
Preparing societies and countries for future shocks 
The pandemic is a clear example of a multi-hazard event – what started off as a health emergency, connected to other issues and cascaded into larger problems. It exposed weaknesses in many of the systems that people have come to rely on on a daily basis and it is in those weaknesses that the foundations of a future sustainable growth are beginning to emerge. The experience in Asia Pacific countries have led to a rethink of resilience that stems from an understanding of systems and the linkages in them. The One Health Framework for Action between five Central Asian countries illustrates how cross-functional coordination coupled with regional cooperation can be designed to operationalise food security and future pandemic prevention through a multi-sector approach that examines connections between agriculture, healthcare, epidemiological control and livestock surveillance. A framework such as this could in future provide deeper insights for decision makers, technical experts, businesses and those in the scientific field in picking up signals or trends that point to impending crises. An integrated response to future shocks must be part of any resilient-oriented agenda.  
As policymakers in the DMCs take stock of the challenges ahead and plan for building the region's future, emphasis must shift from the reactive measures characterised by the pandemic years to ones that represent a quality-based sustainable and inclusive growth agenda. Recovery remains fraught and the upcoming 2023 Asia-Pacific SDG Partnership Report by ESCAP, ADB and UNDP will explore looming risks and opportunities at the nexus of food, energy and finance systems. With an eye on these four policy elements here, countries can embark on pathways that will forge stronger societies and more resilient economies and environments. 
Footnotes
1. World Bank statistics; author analysis
2. National authorities and IMF staff estimates
3. World Bank, ADB