Summary For Policymakers - Accelerating Progress: An Empowered, Inclusive and Equal Asia and the Pacific
Publisher
Asia-Pacific SDG Partnership
Copyright
© 2019 United Nations, Asian Development Bank, United Nations Development Programme Published in 2019.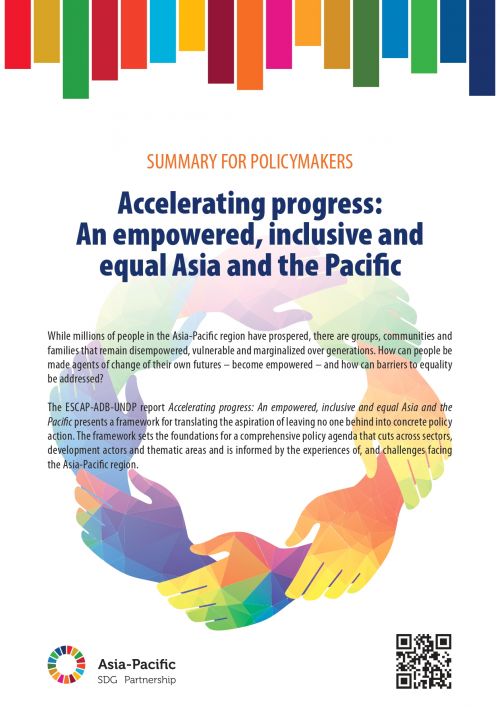 While millions of people in the Asia-Pacific region have prospered, there are groups, communities and families that remain disempowered, vulnerable and marginalized over generations. How can people be made agents of change of their own futures – become empowered – and how can barriers to equality be addressed? 
The ESCAP-ADB-UNDP report Accelerating progress: An empowered, inclusive and equal Asia and the Pacific presents a framework for translating the aspiration of leaving no one behind into concrete policy action. The framework sets the foundations for a comprehensive policy agenda that cuts across sectors, development actors and thematic areas and is informed by the experiences of, and challenges facing the Asia-Pacific region. 
Advocacy Resources