Transformation Towards Sustainable and Resilient Societies in Asia and the Pacific
Publisher
Asia-Pacific SDG Partnership
Copyright
© 2018 United Nations, Asian Development Bank, United Nations Development Programme Published in March 2018.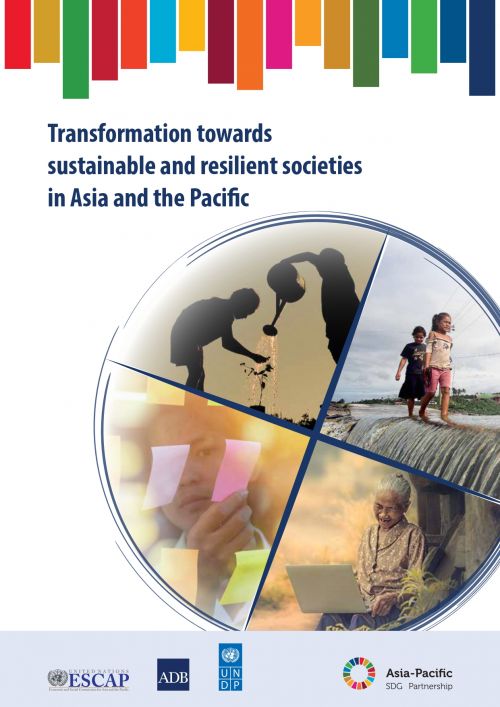 Transformation towards sustainable and resilient societies in Asia and the Pacific addresses the theme of the 5th Asia-Pacific Forum on Sustainable Development and the 2018 session of the high-level political forum on sustainable development and supports national and regional implementation of the 2030 Agenda for Sustainable Development.
This report takes stock of the changing nature of increasingly complex risks in Asia and the Pacific, and the stresses, shocks that are affecting a diverse region's prospects for achieving the SDGs. It highlights the effects of selected natural hazards, commodity shocks and pollution shocks on the region's fundamental human systems and describes efforts being made by citizens, civil society, government and the private sector to build resilience capacities. It urges attention on the need to strengthen our ability to transform our societies through converting risks into opportunities if we are to achieve the SDGs.